If you use Medusa or have legacy Medusa data, ViewStation can help you manage your CAD data.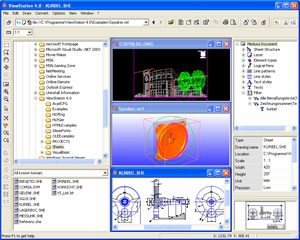 ViewStation is a view, print and markup tool that reads Medusa CAD drawings directly. The product also supports a wide variety of other CAD and raster formats, including I-DEAS-Drafting, AutoCAD-DWG, DXF, HPGL, VRML, 3D-Studio MAX, Alias Wavefront, JPEG, TIFF and more.
ViewStation can be installed on individual PCs, or "floated" from a network server, without requiring a Medusa license. An Active Control wrapper allows ViewStation to view documents in either its own applications or within a browser.
Please Contact us for more information and pricing.