The Torrington Company, Precision Components Division (PCD), Watertown, CT, has been a satisfied DraftView customer since 1993. Ray Drennen, Sr. Project Engineer, credits DraftView as "a useful tool for getting information to engineers, buyers, estimators and manufacturing personnel." Given the nature of PCD's business, it is understandable that so many different areas find the need to employ DraftView.
Within PCD you will find the technology, teamwork and experience to create innovative products that meet the tightest tolerances, time lines and budgets. PCD has the resources to manage the whole project, from "concept to customer." Engineering, design, product/process development, in-house testing, purchasing, painting and package design capabilities are all located within PCD.
As a division of Worldwide Ingersoll-Rand, PCD specializes in complete systems for automotive and general industrial applications, such as steering shafts and camshafts.
PCD programs, like those of other Torrington Divisions, are supported by the Advance Technology Center which continually develops new products through new process development. The Manufacturing Development Center allows PCD to maximize process technology before starting the production phase.
Within this complex "concept to customer" system, DraftView has aided in "improving productivity and greatly reducing paperwork and plotting time for designers and clerks". Our ability to provide "excellent support and timely solutions for any problems", along with the improved productivity, is a major factor in DraftView's success at The Precision Components Division.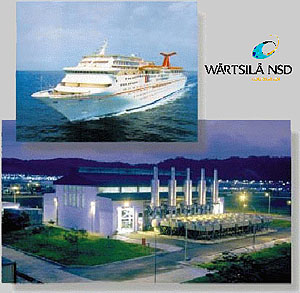 Wärtsilä NSD Switzerland (formerly New Sulzer Diesel), of Winterthur Switzerland, has been using DraftView since 1994. Wärtsilä NSD Switzerland builds large marine engines for all type of vessels, as well as large power generation systems. "We have about 100 PC workstations that use DraftView to view CADDS drawings", states Jakob Jaeggli, CAD Systems Administrator for Wärtsilä NSD Switzerland.
Wärtsilä NSD Switzerland uses a very efficient installation of DraftView. 30 DraftView "floating" licenses are hosted from a central SPARC server. At any given time, up to 30 clients may be using DraftView to view CADDS drawings. "The SUN users start DraftView sessions directly in OpenWindows.", explains Jakob. "The PC users log onto the SUN workstations and start DraftView via X Window emulation."
DraftView gives the engineers at Wärtsilä NSD Switzerland quick access to their CADDS designs, from both SPARC and PC workstations. "The capabilities of DraftView and the flexible licensing have worked very well for our application."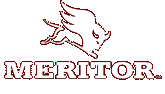 Arvin-Meritor Automotive, located in Gordonsville Tennessee, produces complete door-module assemblies for major automobile manufacturers. The Door Systems group markets an extensive range of products and has the unique capability of combining expertise in body design through the production of complete door modules.
This product design expertise is reflected in a high level of individual door-component integrations. Complete doors utilize Meritor's actuators, latches, inner handles and window regulators.
Complete control over product design allows Meritor engineers to respond quickly to customer requirements. Meritor Design Engineers use DraftView as an aid in their design-review processes. DraftView allows for quick viewing of CADDS drawings, as well as the ability to measure 3D distances.


Founded in 1895, DePuy is the oldest manufacturer of orthopaedic implants in the United States. DePuy is now one of the world's leading orthopaedic companies, with a reputation for innovation in new product development. The company offers a full line of artificial joints for the hip, knee, shoulder, elbow, ankle and wrist, as well as environmental protection products and surgical instruments.
Since 1991, DePuy has used DraftView as an integral part of its Design/Review process. DraftView provides a fast, cost-effective method of accessing "legacy" CADDS designs for Manufacturing, Quality and R&D engineers. This effectively stream-lines the Design/Review process at DePuy.
Hans Kusserow, Sr. Quality Engineer, uses DraftView in several ways. "I use it to verify dimensions and other criteria in the original CADDS design. The information obtained is then used for statistical analysis studies, or as part of our customer service." The Quality Department also uses DraftView as part of their ISO 9000 procedures.
DePuy has used DraftView for various manufacturing projects, including shop floor viewing and translation of CADDS data into HP-GL format, for viewing at other DePuy offices.